The Tender Heart Child Sponsorship Scheme: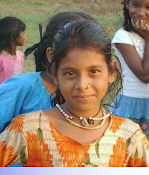 This is an opportunity to make a real difference to the life of a child and their family by sponsoring the cost of a child's place in a Day Care Centre.
 Tender Heart will care for and educate them. £12.00 a month will cover books, transport, lunch and basic pre-school teaching. This the only way these slum children will be able to go to normal state schools and get an education.
 Parents from the slums are desperate for their children to get a basic education so that they are permitted to go to state schools. To learn more please email janet@amentrust.co.uk.
Click here for a donation form.

Data Protection
Please note that all personal data supplied to AMEN is kept confidential to AMEN Trustees and their professional advisors. it is only used for the purpose of mailing newsletters or appeals directly by AMEN and not sold or made available to anyone else to use. If you do not wish AMEN to hold any data about you then please email janet@amentrust.co.uk.